Scope of the Kulshan Board of Directors
Kulshan's Board of Directors meets monthly on the 3rd Thursday at 4:45pm.  Board members are given information and asked to assist the Director in steering the organization and making decisions in line with the mission of the agency.  Kulshan is looking to add additional Board Members.  If you are interested in becoming part of the Board, please let us know!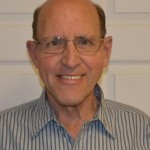 Larry Haak, President
Larry has served on Kulshan's Board since 1997.  Larry was born in Linton, North Dakota and moved to Lynden at the age of 2.  He has lived in Whatcom County since then.  He became involved in the Special Education system in Lynden in the mid 1980s.  Later, he served for 8 years on the Whatcom County Developmental Disabilities Advisory Board.  Since then, he has served on the Kulshan Supported Employment Board.  Being involved on these boards has given Larry insight into the needs of people with developmental disabilities and how the system works.  Also having a family member with a disability has given him the opportunity to see how programs are designed to help people with disabilities.  Larry has been married for 43 years, has a son, and a daughter and son-in-law that have 3 children.  Larry is retired and enjoys doing volunteer work in the community and with Kulshan Supported Employment.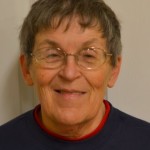 Joanne DiMuccio
Joanne has served on Kulshan's Board since 1996.  Joanne was born in Richmond California.  She moved to Bellingham in 1978 and has lived here ever since.  Joanne has work experience in several food and retail businesses in our area.  Joanne has personal experience advocating for family members with developmental disabilities.  She and her husband have a son and a daughter as well as a son-in-law and two grandchildren-Jason (12) and Jessica (10).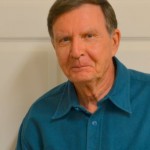 Frank Belzek Sr.
Frank has served on Kulshan's Board since February 2005.  Frank was born in Connecticut and has lived in Whatcom County for 9 years.  Frank brings his administrative background experience to the board as well as his personal experience navigating and advocating for both a family member and other people with developmental disabilities.  Frank currently volunteers for the Arc of Whatcom County and was responsible for the creation of the drama class.  He also volunteers for Special Olympics, the Senior Center and the Newcomers' Club.  Frank and his wife have two adult children.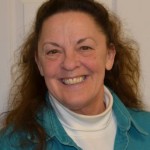 Lee Fox
Lee has served on Kulshan's Board since July 2011. She was born right here in Bellingham. She drove Specialized Transportation buses for 13 years for Whatcom Transportation Authority which gave her the opportunity to assist seniors and folks with developmental disabilities with their transportation needs. Now retired, she has come to Kulshan Supported Employment's Board to continue her service to aid in our community's need to assist people with developmental disabilities. She has been a local business woman since 1978. Lee has two children, six grandchildren and two great-grandchildren.